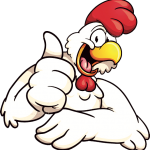 Our Happy Customers!
"Relaxing place, super accommodating staff plus Christian songs and yummy and super affordable foods."
- Jenny Ramoroso Borbon
"Still treasuring the experience. The food and the people were good! I had a fantastic experience!"
- Rey Hoyo-a Canubas
"One of the best place in town! good food, good people. Superb. Child friendly environment. Excellent staff, Yes! Very customer service oriented people. Beyond Expectation. Thank you Sir for the last minute accommodation. Fully booked, pero na pangita-an ug paagi had a blast"
- Mitsaida Misiona